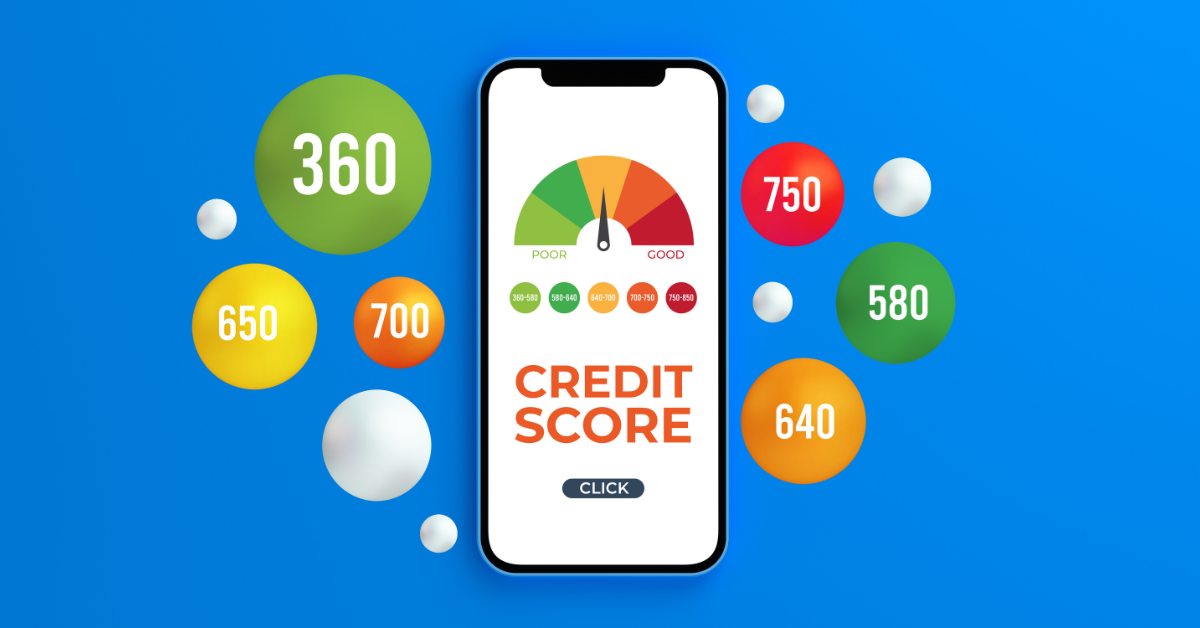 Understanding the Importance of Credit Scores
Curious about credit scores? Consult these FAQs for a little insight.
Q: What are some effective ways to build an excellent credit score?
A: Building an excellent credit score requires a combination of responsible financial habits and patience. In addition to paying bills on time and keeping credit utilization low, here are a few tips to jumpstart the process:
–Opening a secured credit card can make qualifying easier down the road. Designed to help build credit, a secured credit card is backed by cash, so it requires putting down a security deposit to serve as collateral. If the balance isn't being paid, then the provider can seize the money.
–Asking a family member or friend with good credit to add you as an authorized user on their oldest credit card could have a positive impact on your score if the issuer reports authorized user information to the credit reporting agencies.
–Using a credit-builder loan can be helpful if your credit is particularly limited or poor. Unlike traditional loans where you receive funds upfront, credit-builder loans deposit funds into a savings account while you make regular payments. These payments are reported to the credit bureaus, helping to establish a positive payment history. Once you've successfully completed all the payments, the funds become available to you. This means you're essentially repaying yourself throughout the loan term.
–Taking out a loan with a trusted cosigner, such as a relative or close friend can help build up a credit score. To avoid defaulting or damaging credit, ensure you're only taking out a loan that's within budget and is able to be repaid.
(Source: Forbes)
Q: How long does it take to establish credit, and at what age can someone start?
A: The process is different for everyone. For those who never had any credit, there are ways to begin the journey of building it. This can consist of applying for or being approved for a credit card or loan. According to Bankrate.com, the FICO score can be calculated in about six months. It could even take less time to get a VantageScore®. 
Generally, it takes at least several months of consistent credit activity to start building a credit history. But, when a factor like late payments is involved, it could stay on your credit report for years and negatively impact the overall score. (Source: Capital One)
The age requirement for getting a credit score and establishing credit in the U.S. is 18. But keep in mind there are still ways for minors to start building credit with help from their parents. For example, various banks offer debit cards for kids and teens. With Chase bank, parents can open a Chase First Banking account under the existing checking account for ages 6-17. (Source: CNBC)
Q: How long can someone expect it to take to secure "excellent" credit?
A: Building credit, especially "excellent" credit, takes time, patience, and discipline. It also depends on your starting point and/or existing credit history, as well as credit management habits. While timely payments and low, manageable balances demonstrate that you aren't risky, lenders want to see these responsible behaviors exhibited over time — usually a period of years. Ultimately, obtaining an "excellent" credit score is a long-term goal. (Source: The Balance)
Q: How is my credit score calculated?
A: Each credit-scoring company uses its own formula or model to calculate credit scores. That means, there's more than one score out there per person. Some of the most commonly used credit scores come from VantageScore and FICO, which rely on a person's credit report information. Factors like payment history, current debt, credit utilization, type and amount of loans, the age of credit accounts, and new credit applications are all considered. (Source: Capital One)
The exact formula is a mystery, but here's a good estimate to guide you:
Payment history (35%) – Do you make your payments on time?
Credit utilization (30%) – What is your debt-to-credit ratio?
Length of credit history (15%) – What is the age of your oldest account?
Credit mix (10%) – Do you have a diverse mix of credit, such as credit cards, loans, and mortgages?
New credit inquiries (10%) – How frequently do you apply for new credit?
(Source: The Balance)
Q: What resources are available to help consumers check and understand their credit scores?
A: Monitoring your credit score can help you stay informed on your financial activity. There are a variety of resources available for checking credit reports and scores — just be aware that some services might charge to provide the information. To check credit scores or reports, you can visit Annual Credit Report.com, sign up for services like CreditWise from Capital One, or explore options from credit bureaus. Being able to monitor both credit scores and reports can help you better gauge your financial health, as well as track any suspicious activity. (Source: Capital One)

Q: Does a credit card help or hurt if trying to build and grow credit?
A: When opening or applying for a credit card, it could take off a few points on the credit score – but securing a new card comes with advantages as well.
Opening a new card could potentially ding your credit score due to higher balances. If you make a big purchase or open a balance-transfer card and transfer higher-interest debt to the card, this creates high credit utilization. Another reason is due to the lower average age of accounts. Investing in a new card can reduce the average age of credit. With fewer cards in possession, this can have a more significant impact.
On the flip side, there are several reasons why opening a new card can help your credit score. For example, when payments are consistently made on time, this produces a better track record and increases the chance of obtaining good credit. A new card can also give a higher credit limit which might actually lower your credit utilization and help improve your score. Lastly, credit bureaus can award points to a score when they see someone responsibly managing more than one type of credit. (Source: NerdWallet)
Q: Can a joint credit card help build good credit?
A: There are certain factors to consider if you're interested in having a joint credit card with a loved one. When both parties are comfortable sharing each other's credit card spending details and are willing to be responsible for paying the debt, then a joint credit card can help build good credit for both. Additionally, if one partner has a higher credit score, this can open up a chance for better interest rates, higher credit limits, and more appealing reward programs. (Source: Chase)

Q: Is it possible to start building a credit history without a credit card?
A: Establishing credit without a credit card is possible. Making repayments on federal loans or applying for a phone plan can build a credit score. Some other ways include rent payments (since these might be reported to the credit bureau) and becoming an authorized user on another person's card. (Source: Chase)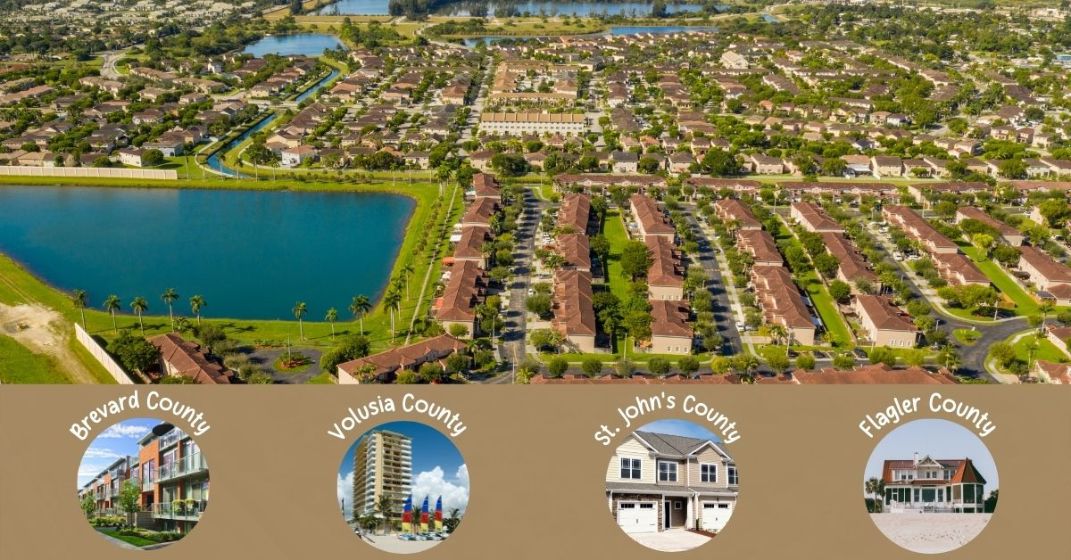 Housing market conditions continue to cool
Housing market conditions continue to cool across Volusia, Flagler, St. Johns, and Brevard counties. In September, closed sales per county were down 20%, 39%, 34%, and 16% year-over-year across all property types, respectively.
A similar but less drastic dip emerged in October, with the same counties posting 18%, 14%, 18%, and 22%. While active inventory levels are up significantly year-over-year, rising interest rates have some prospective homebuyers applying the brakes.
Kristin Deaton, Sales Manager and Loan Officer at Guild Mortgage, teamed up with David Zalutko, realtor at Realty Pros Assured, to discuss current market conditions in relation to home loan rate hikes.
The consensus: Temporary pain can still provide a long-term gain for home buyers willing to consider "the big picture."
Q: What conditions are contributing to home loan rate increases?
A: There are a number of conditions contributing to rate increases like inflation, the Federal Reserve, and economic conditions. When inflation is high, rates are high.
Q: Can you explain what factors determine a person's rate?
A: There are a number of factors, from credit score, loan-to-value ratio (down payment percentage), and loan type to the kind of home being purchased and occupancy of the subject property.
Q: How does the type of home loan someone pursues impact the rate?
A: Condos, multi-unit, and manufactured homes carry a higher rate (or higher loan points) compared to a single-family home. Purchasing a secondary or investment property also yields a higher rate than a primary residence.
Note: Certain property types can carry higher rates or additional loan level price adjustments due to an increased risk.


Q: What advice do you have for house hunters looking to secure the best rate during these challenging times?
A: Is there really a "best rate" during these challenging times? [In general], credit scores 740 and above with 25% down payment on a conventional loan for a single-family home as a primary residence will yield the best rate in any current market. Plus, temporary buy-down programs, lock and shop, assistance programs, and refinance options are available as well.
Q: Fixed versus adjustable rate: When, if ever, does it make sense to consider an adjustable rate?
A: It depends on current market conditions and how long someone plans to keep the loan. If the adjustable rate is lower – and you will be paying off the loan or refinancing before your rate cap – then yes, an adjustable-rate loan could make sense.
Q: Why do you believe current rate hikes shouldn't discourage a home purchase?
A: When rates are low, it's a tougher buyer's market. Expect more bidding wars and offers above asking. [With rates rising] I suggest buying the house you want, when you can get it, and at a price you can afford. Rates aren't forever. When they drop, refinance. FHA and VA loans, for example, offer streamline refinances. No appraisal or income documents are required. It's a very simple process.
Q: How do homeowners go about obtaining a lower rate if/when the market rate drops?
A: It's an extremely common practice to refinance. A lender can run the numbers to determine how long someone needs to stay in the house in order for the refinance to make [financial] sense. I am happy to help with that! Here at Guild Mortgage, we offer existing and repeat clients a discount on a refinance.
Q: What's your market prediction – where do you feel the market and rates are heading? What conditions need to happen in order for things to level out? When do you anticipate things will level out?
A: Fannie Mae originally predicted that rates would simmer beginning in early 2023. With inflation rising, however, market predictions have since moved to the end of 2023 and 2024. I personally feel that we will likely see interest rates come down ahead of an election year – and when inflation comes down, rates will follow suit.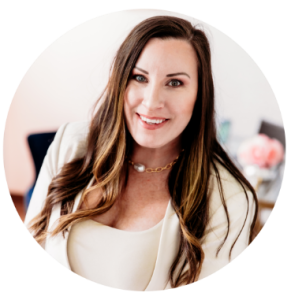 Sales Manager and Loan Officer at Guild Mortgage